Oil Dielectric Strength Tester
Oil Dielectric Strength Tester
DST Transformer Insulating Oil Dielectric Strength Tester - Acore Filtration Co.Ltd
October 23,2017.
Advantage
Fully automated measurement of the dielectric strength of transformer insulation oil as much as 100KV
Excellent the design of high effectiveness and functionality
Extraordinarily effective for constant use in the actual laboratory
Crystal clear and dependable results with the latest dimension technology
Repeatable breakdown way of measuring in nutrient
DST Transformer Insulating Oil Dielectric Strength Tester
Simple, quick and also safe evaluation of the breakdown voltage testing is used to ensure the degree of impurity of oils because of contaminants, gas and water. This meets present regulations and it is economically helpful to protect electric systems for example transformers in addition to switches, along with, medical and security alarm systems from complete breakdowns. The main reason with regard to such harm is the bad condition of the particular insulating oil.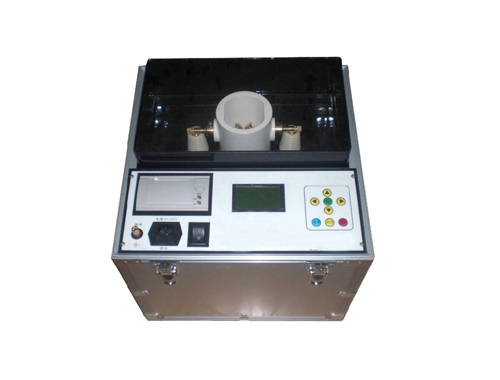 DST Transformer Oil Dielectric Strength Tester is made for continuous procedure in the lab. This high end instrument is actually characterized by typically the combination of remarkable properties like a test attention up to 100kV, crystal clear breakdown recognition, and completely reliable rank results. The particular DST-100KV is the leading screening instrument regarding users within the electricity business, in tests institutes, along with other industrial programs.
Features
Examination voltages 0-100 KV
Ergonomic the style of high performance, usability and safety
Switch-off time beneath 10 microseconds for trustworthy and reproducible results via multiple dimensions
Clear malfunction detection together with measurement theory directly on benefit voltage part
Repeatable elimination measurements actually on silicon oils and even ester liquids
Automatic self-test with HV output résistance test
Completely automatic calculating sequences through 18 designed test requirements and ten user-programmable check sequences
Oil-proof membrane key pad, easy to read LCD-display, and incorporated printer
Pre-installed sensor intended for temperature description of the protecting oil