Plate Frame Oil Press Filter Machine
Plate Frame Oil Press Filter Machine
Plate Frame Oil Press Filter Machine - ACORE Oil Purifier
February 8,2018.
Acore Filtration Co.Ltd offers an array of oil filter Machine to the valued clients. Characterized by convinient operation, steady technical impact, high capability and lower impurity, the Plate Frame Oil Press Filter machine designed would be to give optimum filtration effectiveness, with lengthier life as well as least servicing.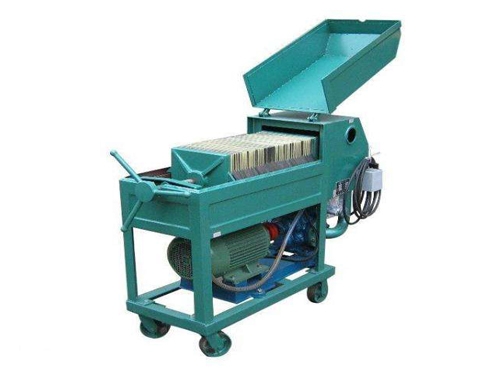 What is Press Oil Filter Machine?
Oil filter Press is really a oil selection machine with regard to separating shades and fluids in industrial sectors, which is especially being used like a oil cleaner in the essential oil processing regarding edible or vegetable oils. The plate filtering press we all supplies is very suitable for separate out crude necessary oil and processed oil, it will also be utilized forbleaching oil in the improving process.
Along with filter papers, the Oil Filter Press Machine can be additionally applies to thoroughly remove water and impurities from cooking oils. The filtrating papers between filter plate forms numerous rooms. The oil underneath the pressure experiences the filtration paper, will get out from the tap beneath the filtrating cloth.
ACORE's PF Plate Frame Oil Press Filter Machine is actually plate kind oil filtration system is mainly utilized for separating sludge and water in the oil production vegetation for harmless or vegetable oil. This model is also might be applied to filtration system bleaching oil based in the oil refining plant life.
PF Plate Frame Oil Filter Press Machine is competent the technologies requirements from the stress oil-filter within compartmental and also plate sort. ACORE offers a wide range of Filter Press machine designed to provide maximum purification efficiency, longer service life and less maintenance. Typically the filter squeezes are available in sizes and numerous capacities. We are able to also provide necessary oil filter press to customized specifications.