Turbine Oil Purification System
Turbine Oil Purification System
Turbine Oil Purification System - Maker ACORE
March 28,2018.
ACORE Filtration Co. Ltd provides TOP Turbine Oil Purification System, it utilizes a premium quality organic material, this particular range of products firmly complies using the international high quality standards ISO. Additionally, the Turbine Oil Purification System use high quality components to ensure good functioning. This particular range of ultra-high-velocity pumping models delivers optimum velocity along with volume of lubrication oil which ultimately leads to the lubricant oil to become frictional pressure through molecular implosion and thus remove the contamination.
TOP Turbine Oil Purification Plant providing solution of waste oil filtration not just save the main equipment in power turbine, steam turbine, wind turbine, hydraulic turbine etc. Thoroughly clean oil from dirty oil tanks, governors of a hydro power plant but additionally utilize less resources of the client when it comes to saving the actual consultancy price.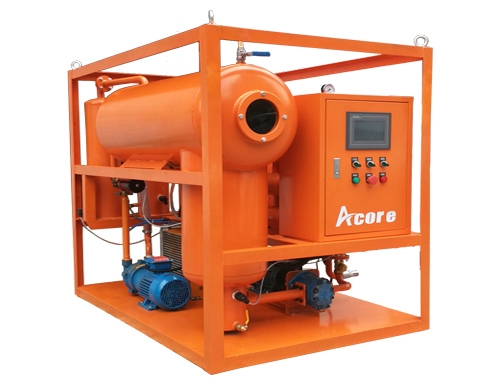 Features
1. The Turbine Oil Purification Plant can eliminate contaminants down to 1 micron.
2. Installed possessing a pressure reducing valve utilizing oil store from the high-pressure machine
3. Utilized as being a filtration device to clean waste lube oil in turbines
3. Fitted along with pump/motor, pre-heater, vacuum push etc to clean up up olive oil within the mother or father equipment acrylic fish tank or even outdoors this within percussion or perhaps some other reservoirs
4. The Turbine Oil Purification Plant cannot stop oil damage by protecting its synthetic additives
5. The system are able to remove water and reduces component residing.
6.Layer involving varnish build up in domestic, proportionate along with other tight-clearance hydraulic valves lead to adhering.
7. TOP Turbine Oil Purification System can use optional elements to remove 0. 5 microns particles