Lube Oil Filtration Systems
Lube Oil Filtration Systems
VLF Lube Oil Filtration Systems - ACORE Oil Purifiers
June 21,2018.
VLF Lube Oil Filtration Systems from ACORE Corporation can maintain lubricant oil clean, it removes water and particulate contamination from your lube oil, and thus stretches the liquid life. In addition, the Lube Oil Filtration System eliminates both good and major contamination with bag filter systems and great contamination filters.
VLF Lubricating Oil Purifier perform on the kidney cycle basis. Within a kidney, itconstantly filters sump/reservoir lube olive oil independent of the machine's normal procedure. For that reason, our Lubricating Oil Purifier do not need to maintain a particular, or minimal, flow price. Instead, they are able to remove the particular fluid gradually and continually, removing pollutants in the sump/reservoir down to 1 micron.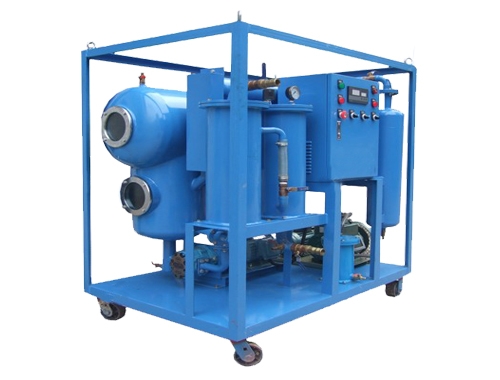 Our VLF Lube Oil Filtration Systems are often used for the regeneration of high-quality lubricants such as unqualified hydraulic oil, refrigerating machine oil, and anti-wear hydraulic oil. It is specially developed according to the characteristics of hydraulic oil, mechanical oil and other lubricating oils with high impurity content. The Lube Oil Purifier has a short processing cycle, high efficiency, and can quickly remove the moisture, gas, impurities and volatiles (such as alcohol and gasoline) in the oil. Ammonia, etc.). Improve oil quality, restore lubricity, flash point and performance. Ensure the normal operation of the hydraulic system, power system, and lubrication system. Especially suitable for oil, chemical, mining, metallurgy, electric power, transportation, machinery manufacturing, railway and other industries for hydraulic oil, mechanical oil, cooling oil, refrigeration oil, gear oil, turbine oil, diesel engine oil, heat treatment oil and other lubricants purification regeneration treatment.
Features of VLF Lube Oil Purifiers:
1. Strong ability to remove impurities, large area, deep level of precision filter can remove fine particles in oil.
2. Automatic backwash function: Automatically cleans the filter of large amounts of impurities retained.
3, advanced medium heat condensing system.
4, pressure protection, automatic temperature control heating, automatic separation of condensing water device, simple operation, safe and reliable.
5, the use of high-quality filter material, the large amount of pollution, corrosion resistance, high temperature, mechanical strength, in addition to high precision impurities, long service life.
6, a unique degassing, dehydration system: the use of three-dimensional evaporation technology, multi-level oil-water separation technology, the rapid separation of oil in water, gas and impurities.
7. All electrical systems use imported electrical equipment to ensure high-performance equipment operation.