Blog
Hydraulic Oil Flushing and Cleaning Machine Manufacture - ACORE Oil Purifier
April 16,2018.
Application:
VHF Hydraulic Oil Flushing Machine Manufactured by ACORE Filtration Co.Ltd is mainly based on hydraulic oil, mechanical oil and other lubricants with large impurities in the characteristics of the special development and production, the machine has a short processing cycle, high efficiency, can quickly remove the oil in the water, gas, impurities and volatile substances (alcohol, gasoline, ammonia, etc.), improve oil quality, restore lubricating oil viscosity, flash point and use performance. It is used for cleaning treatment of hydraulic oil, low viscosity lubricating oil, hydraulic drive shaft, gear oil and hydraulic oil tank.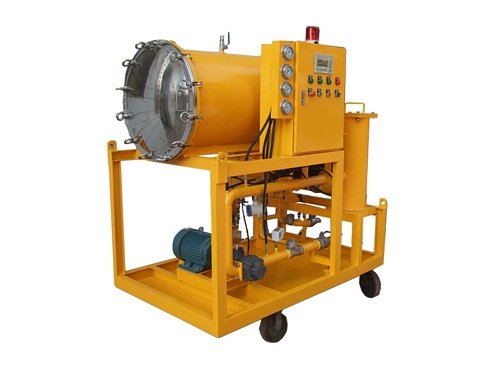 Advantage Technology of VHF Hydraulic Oil Cleaning Machine:
1. It can quickly remove moisture, gas and mechanical impurities in oil, flash evaporate light acid, light hydrocarbon, improve oil quality, restore the use of lubricating oil performance, to ensure the power, hydraulic, lubrication system normal operation.
2. The hydraulic lubricating oil has little water content and high impurity precision, which can be reused in high precision and hydraulic lubrication equipment at home and abroad. and the Hydraulic Oil Cleaning Machine design novel, easy to use, can be for customers to achieve real efficiency of saving energy consumption.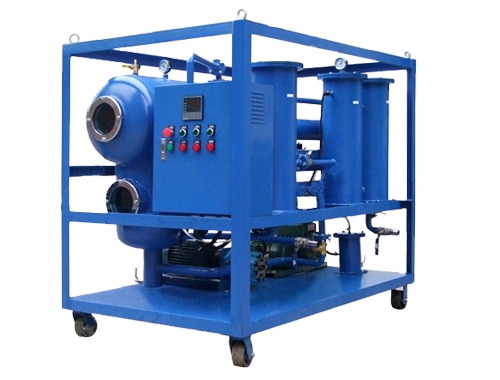 VHF Hydraulic Oil Flushing Machine has following characteristics:
1. Ability to remove impurities by deep layer of precision filter material can be removed from the fine particles in the oil.
2. Multi-stage cylinder filter, large flow can clean filter, high filtration efficiency, the use of progressive encryption technology, so that serious pollution of the lubricating oil can also be restored to the "operation of turbine oil pollution control standards" within.
3. Advanced Medium endothermic condensing system.
4. Automatic temperature control heating, automatic separation of condensate equipment, simple operation, safe and reliable.
5. Ultra-strong ability to break emulsification, can be separated from the oil in a large amount of water, can also be removed from the trace water in the oil.
6. Coalescence separation and vacuum dehydration combined, the water separation device using the world's leading coalescence separation technology, can quickly and efficiently from the high water content of the lubricating oil to separate a large amount of water and moisture.
7. The use of high-quality raw parts and sealing materials to meet the filtration of high viscosity lubricants need to increase the requirements of higher temperature, expanding the oil filter can purify the type and range.
8. High quality filter material, large amount of pollution, corrosion resistance, high temperature, good mechanical strength, in addition to impurities precision, long service life.
9.Humanized design, double infrared liquid level control system, with phase sequence protection, overload protection, overpressure protection of the Electrical automatic protection control system and temperature constant automatic control system, to ensure that the operation is simple, safe and reliable.
10. Temperature control adopts chain protection:
a. the heater is also connected with the pump and vacuum pump, the heater can only work when the pump and the vacuum pump operation.
b. the heater only in the oil temperature is lower than the setting temperature 60-70 of the case to work; Finally the super high temperature sets the Protector function and stops heating.
c. the electrical equipment used are fire-retardant electrical components, so our equipment to eliminate the temperature controller failure to bring security risks.
The Hydraulic Oil Flushing and Cleaning Machine from ACORE Oil Purifier Manufacturer can work online for a long time, unique oil pump, low noise, meet the world's high standards of environmental protection requirements.