Vacuum Insulating Oil Purifier
Vacuum Insulating Oil Purifier
Vacuum Insulating Oil Purifier for High Voltage Power Transformers
May 17,2018.
For reducing expense of replacing oils, the proper treatment of insulating oil with the High Vacuum Insulating Oil Purifier to reduces residual water, particles and gas content through restoring oils to their initial strength. Improvement from the insulation media associated with power transformers is accessible with our DVTP Double Stages High Vacuum Transformers Insulating Oil Purifier. Our design meets the actual operational, financial, and environment needs regarding power industry and also maintains the characteristics of insulating oils at the time of preliminary impregnation, filling up at the manufacturer and keeps the same high quality in area operation.
ACORE DVTP High Vacuum Insulating Oil Purifier provides reportable dehydration, degasification, and purification techniques which remove actually trace levels of water in order to less than 5PPM and gas to under 0. 25%. An easy to see flow graph is supplied on the electrical panel and it is superimposed total switches, control keys, and indicating/warning lights. The Vacuum Insulation Oil Purifier may be used as fixed units or even manufactured inside a variety of movie trailer configurations to become completely transportable or personal contained.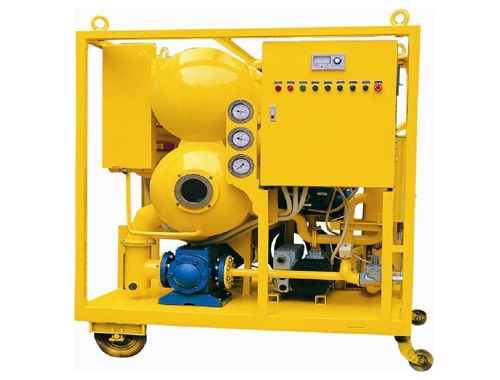 Specification:
• Flow rate from 30LPM to 3000LPM GPH (capacity upon request)
• Vacuum pump motor capacity to 3000 CFM (capacity upon request)
• Maximum machine pressure to be able to 0.005mbar
• Full selection of heater volumes available such as pre along with post heating units
• Available in a number of voltages to satisfy your specific working requirements
• Filtration precision through 150 to 1 micron
• Online moisture sensor
Features and Performance
• Dehydration-at minimum oil temperatures involving minimum 80°F water elimination begins upward from one hundred PPM that will less than 5PPM
• Degasification-Reduce dissolved air content material in a single move from complete saturation of around 12% to be less than 0.25%.
• Pre-filter in addition to polishing filtration system options having a full range connected with heater drives
• Removes totally free & emulsified (total) h2o to lower than 10 ppm, free and also dissolved air flow & smells to 0. 25% with total fuel content. Varnishes, acids, resins, and oxidized agents utilizing unique press
• Fully pre-piped, pre-wired, factory examined and delivered for instant installation
• Controls designed for guide or completely automatic procedure
• Capable for full incorporation into checking & manage systems making use of programmable reasoning controller (PLC) options
• Electrical components closed in NEMA 4 waterproof housing
• Easy to read circulation chart is actually on the power panel, overall switches, switches, and indicating/warning lights
Know more detailed technical information, please go to our DVTP Double Stages Vacuum Insulating Oil Purifier.