Mobile Transformer Oil Filtration Machine
Mobile Transformer Oil Filtration Machine
Mobile Transformer Oil Filtration Machine
March 27,2017.
Mobile Transformer Oil Filtration Machine can quickly remove water, gas, impurities from insulating oil and reduce dielectric loss, improve insulation performance and quality of insulating oil . Insulating oil purified by Transformer Oil Filtration Machine can effectively guarantee the normal operation of electrical equipment and avoid accidents.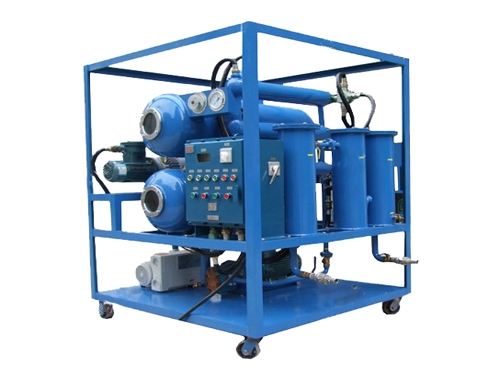 1. High-precision filter, big capacity of holding impurities, can remove suspended particles in the oil.
2. The unique degassing, dehydrating material, evaporation area
3.The transformer oil purifier can be mounted on mobile trailer, which is especial for on-site live working.
4. The system uses advanced temperature controlling system, which can keep stable temperature automatically.
5.The high degree of automation, automatic oil level control and automatic protection, safe, reliable, simple and convenient.
Mobile Transformer Oil Filtration Machine can meet online purification treatment for the installation or maintenance of transformers at site. It combines precise filter elements, efficient dewatering, degassing, vacuum evaporation stereoscopic technology and automation control system, simple operation, safe and reliable.