Contact Us
Acore Filtration Co. Ltd.

Tel : +86 23 81324618
Email : sales@acorefiltration.com
Mobile & Whatsapp : +8613206063693
Fax : +86 23 81324618
Add : No.2, Jianhe Road, Banan District, Chongqing, China
Technical Support
Trolley Portable Oil Filter Machine for Waste Oil Filtration
The PT Portable Oil Filter Machine is created for removal of strong particles through lube oils as well as dielectric oils with low viscosity.

The PT Oil Filter machine is a trolley portable oil filtration unit featuring a good adsorption filtration system that is designed regarding:
(1) associated with solid particulate matter.
(2) removal of lung burning ash.
(3) associated with water-soluble stomach acids.
(5) removal of radical from industrial oil.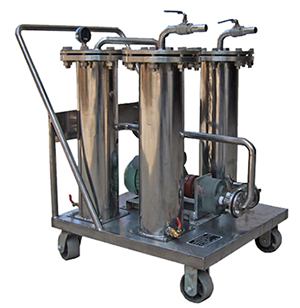 NSpecs are legitimate for insulating oils, which contain absolutely no:
• surfactants or some other substances allows for trapping normal water in the oil;
• waters emulsions developed mechanically or even chemically.

ACORE manufactures a variety of Oil Filtration Plant of transformer, industrial, generator and other industrial oils. ACORE oil filter machines tend to be convenient, useful and practical. Their procedure is not associated with harmful emissions into environment. In addition , these people consume minimum power, assisting to save on costs.