Lube Oil Flushing System
Lube Oil Flushing Machine for Filtration Process of Tubine Oil
September 25,2018.
ACORE Turbine Oil Filtration Machine (Model TOP) employs a vacuum dehydration process to eliminate emulsified and dissolved waters from wind turbine oil and also fine particulate and fumes. The Turbine Oil Filtration Flushing Process Machine is usually self-contained, skid mounted and automatic controller for completely automatic operations.
ACORE Turbine Oil Flushing System will be the removal of water from the oil. This is attained by attracting oil to the system by way of the use of the system's vacuum. the oil is usually than focused through an electric powered heater wherein it is heated up to a setting temperature.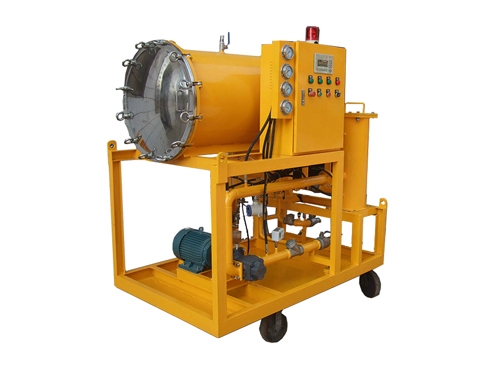 TOP Turbine Oil Filtration Machine gives as a common fine filter located around the discharge aspect of the cleaner chamber. In the event that an optional outlet pump is definitely chosen, the consumer is able to move the standard buffing filter ship to the outlet side in the vacuum step or can just select a great optional Pre-Filter Vessel to offer for pre-filtration of the crude oil prior to going into the hoover chamber. Often the vessel has a 3 Micron pleated filter using a micro-glass mass media that is scored to remove 99. 5% connected with particles or better.
The Turbine Lube Oil Flushing Machine is designed to deal with all major toxins issues frequently found in turbine plants. This specific compact, strong oil filtration machine may remove free of charge, emulsified and even dissolved standard water, dissolved fumes, varnish together with particulate coming from turbine lubricating oils.
ACORE Turbine Lube Oil Filtration Flushing Machine is created to address key contamination concerns commonly seen in combined routine power plant life. This lightweight, powerful oil based purification equipment will get rid of free, emulsified and absorbed water, wiped out gases, layer of varnish and particulate from gas turbine oil, steam turbine oil, hydraulic turbine oil, lubricating oils and hydraulic fluids.